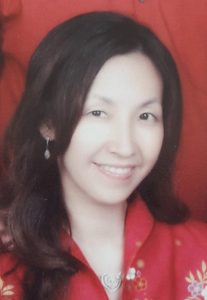 As community and entrepreneurial leader with diversified experiences, Alecia has vast experience in various strategic initiatives and engagements to help businesses & entrepreneur in leveraging Information Technology.
Alecia is an Enterprise Architect in profession and specializes in helping enterprise in digital transformation through Enterprise Architecture. With her strong passion in the technology and women community, Alecia is also the president and co-founder of Gorgeous Geeks, an NGO advocating Women Empowerment with ICT.  Being a volunteer for a non-profit interest group, Alecia's passion is to promote IT as a lifestyle for women, as well as, to provide a supporting network for women in technology and to inspire other women to join the ICT industry.
Alecia is a frequent public speakers in IT & business conferences across region. She regularly shares her views on women and technology in media outlets, including television, newspapers, magazines and radio. She has been recognized for her "Outstanding Career Achievements and Contribution to Society in the Technology Sector" by The Malaysian Women's Weekly Great Women of Our Time Award 2008.
Alecia holds a Master of Technology from the National University of Singapore, Postgraduate Degree in Information System from Curtin University, Australia and a Bachelor of Computer and Mathematical Sciences from the University of Western Australia double majors in Business and IT. In addition, she also holds professional certifications i.e. Iasa CITA-A, TOGAF, NCA, NCE, MCSE, MCP and MCT.