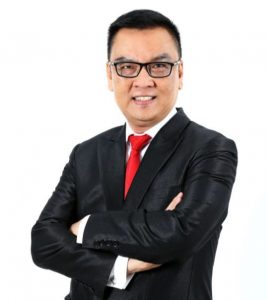 Dato' Sri Desmond To Kam Foo, a Malaysian, is the co-founder and President of our Group.
He is also the president and CEO of Primary Capital Sdn Bhd, a company that is principally involved in financial and investment related activities such as investment holding, mergers and acquisitions, initial public offerings, reverse take-overs and fund-raising.
The sectors and markets that Primary Capital Sdn Bhd has invested in thus far include the property development, oil and gas, and education sectors; and palm oil refinery, and other products for various markets.
In addition, Primary Capital has also successfully assisted several public listed and private companies in fund-raising activities via traditional channels or through venture capital and strategic investments.
He also sits on the Board of many private companies.
His vision and ambition is to develop Aladdinstreet into the World's largest premium quality halal e-marketplace and the amongst the world's top 10 most profitable e-commerce platforms in the near future.